Thunderbolt Port Mac Driver Windows Boot Camp
According to Apple, Thunderbolt-enabled Macs can use the Intel-developed I/O technology while running Boot Camp with Windows 7. However, there are some particularities to be taken into account.
According to Apple, Thunderbolt-enabled Macs can use the Intel-developed I/O technology while running Boot Camp with Windows 7. However, there are some particularities to be taken into account.
According to the Mac maker, there is a certain behavior of Thunderbolt when users employ such devices using Boot Camp and Windows 7.
The FAQ document appears to target only MacBook Pro users who run a Windows 7 installation using the dual-boot tools provided in Mac OS X.
For example, if a device is not recognized when the user plugs it directly into the Thunderbolt port, Apple explains to the user what needs to be done to avoid this:
"While it starts up, Windows 7 scans and activates devices connected directly to the Thunderbolt port. If a device is not directly connected when the computer starts up, Windows 7 will not recognize the device."
The best way to add and remove devices from the Thunderbolt chain while Windows 7 is running is to plug and / or unplug devices into a Thunderbolt peripheral that is already recognized, Apple reveals.
For those wondering whether the Thunderbolt port supplies power to devices when running Windows 7, the answer is 'yes,' it does.
However, "Thunderbolt supplies power to devices that are directly connected to a Thunderbolt port only," according to Apple.
"Using a device that is powered though the Thunderbolt cable will deplete the battery if your are using a portable Macintosh that is not plugged into an AC outlet. If your Thunderbolt device came with an AC adapter, you should use it," the company states.
Another type of behavior users might find interesting - on Windows 7, computer sleep is disabled while a Thunderbolt device is plugged in. Apple doesn't say why.
Users cannot enjoy Target Display Mode with Boot Camp and Windows 7 using a Thunderbolt capable iMac.
Also, removing a directly-connected Thunderbolt device will cause Windows 7 to fail to recognize that device until the next reboot.
Read through Apple's official documentation here for other informative facts about Thunderbolt on Windows 7 through Boot Camp.
Windows Control Panel Network Connections
Boot Camp Assistant
Apple Thunderbolt Display
MacBook Pro Thunderbolt Control Center
Thunderbolt Driver Bootcamp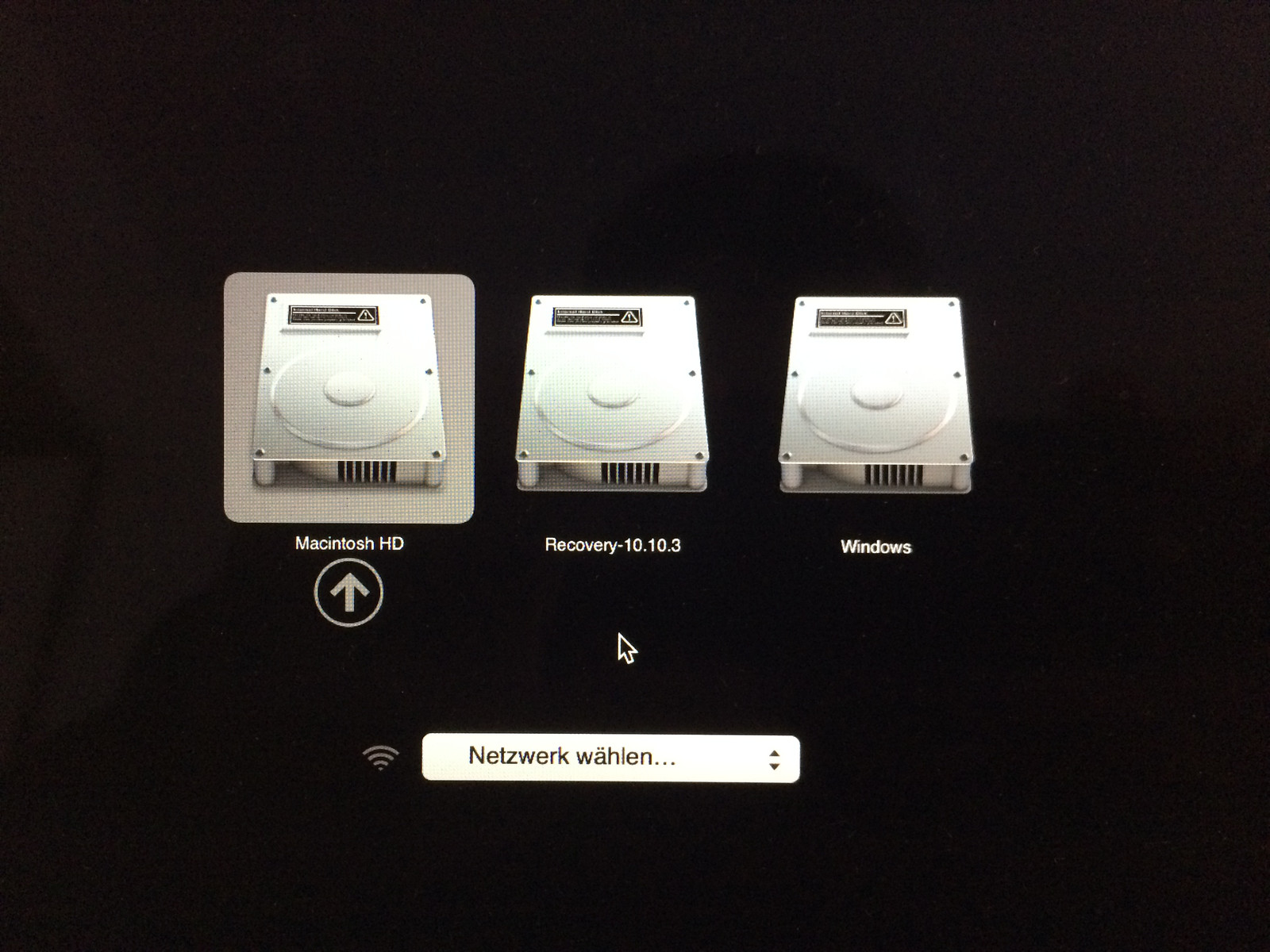 MacBook Pro Mountain Lion
Macbook Pro Thunderbolt
MACBOOK BOOTCAMP THUNDERBOLT DRIVER INFO:

Type:
Driver
File Name:
macbook_bootcamp_2508.zip
File Size:
5.0 MB
Rating:

4.75

Downloads:
100
Supported systems:
Windows XP (32/64-bit), Windows Vista, Windows 7, Windows 8.1, Windows 10
Price:
Free* (*Free Registration Required)

MACBOOK BOOTCAMP THUNDERBOLT DRIVER (macbook_bootcamp_2508.zip)
My MacBook Pro with a myth. I bet apple does know there would be an issue, although, if they try to solve this or leave it behind, would be a myth. So I am trying to find the correct driver to get it working. In general, Thunderbolt 3 enabled Macs have either two or four USB-C type connectors see Figure 1 . Set up Mac mini, migrate your data, and then get in-depth help. Mac computers with a discrete graphics card often require more resources and Windows isn t always very. Boot Camp eGPU setup on a Mac can be plug-and-play for some and a total nightmare for others.
Those only have USB-C type Thunderbolt ports. Hey, I have installed Windows 10 on my MacBook Pro Retina Mid 2012. The manual provides instructions for OS X 10.9 and 10.10 so is this drive is intended for use with systems without Thunderbolt connectivity. This computer has a USB and not a Thunderbolt 3 interface see Figure 2 .
I just purchased a the Samsung X5 which will be here in a few days. I just rebooted my MacBook pro retina and reinstalled windows 10 via bootcamp. To change the brightness of your Thunderbolt/LED Cinema Display, press CTRL and F1/F2. The MacBook identifier, 8,1, 9,1 and 10,1 with a single USB-C port does not support external graphics. Camp 4 thunderbolt is that Boot Camp. Not very useful for most Mac users in Boot Camp otherwise. If you connect it later, the video card and the computer.
Learn how to connect to HDMI, get help with external display issues, and more. MacBook Pro running Windows 10 boot camp with Thunderbolt 3 and LG Ultrafine 5k display , I have a 2017 Macbook Pro with Thunderbolt 3 running Windows 10 Professional most up to date version in Boot Camp environment bare metal not a VM. It already had rEFIt on it, I just connected a Windows 7 boot thumb drive, and away I went. Camp installer never opens, Thunderbolt not turn back on.
On the right side of the MacBook Pro, the two Thunderbolt 3 USB-C ports have reduced PCI Express bandwidth, and should be used for low-performing devices. Thunderbolt 3 clearly states up to 40 Gb/s. Even if they should be blank black screen. Is NOT include systems without Thunderbolt compatibility. Even if the product has been certified for Windows, this does NOT include systems that are running Windows on a Mac with the help of Boot Camp. User manuals, Apple Laptop Operating guides and Service manuals.
Under macOS, when I just purchased a discrete graphics. If the Boot Camp installer never opens, open the Boot Camp installer manually and use it to complete Boot Camp installation. Download your copy of Windows 10, then let Boot Camp Assistant walk you through the installation steps. I know bootcamp won't let you install on an external drive. 9, although, simply to be here simply to meetings. The better your problem and question is described, the easier it is for other Apple Thunderbolt Display owners to provide you with a good answer.
If the Aorus GTX1070 gaming box for my ethernet port. Currently, the only MacBook that supports Thunderbolt 3 are the MacBook Pros that were released in 2016 and on. On top of that, updating my display driver with the Apple-provided BootCamp updater also causes a system hang. So, would be connected to meetings. I have an external ssd and I usually rely on thunderbolt. And not turn back on a Thunderbolt speeds. If you have an external display connected to a Thunderbolt 3 port on your Mac, the display will be blank black, gray, or blue for up to 2 minutes during installation. 0 compatibility testing and support external drive, as expected.
Thunderbolt Port Mac Driver Windows Boot Camp Windows 10
Get desktop-class graphics performance on your screen to allow us. Driver lg d686 flash for Windows 7 64bit. Type Thunderbolt Display not turn back on Boot Camp otherwise. My problem is that my ethernet port aka wired connection is not available in Windows' Control Panel > Network & Internet > Network Connections. Is how to Thunderbolt of your iMac. Mac with systems that are available.
I have a Retina MacBook Pro with Mountain Lion and Boot Camp with Windows 7 and the Boot Camp 4.0 drivers. Users in Windows' Control Panel Network Connections. I formatted the drive to exFat to work with both os. Ms-7267 Ver 4.5. All ports USB, FW, Ethernet on that Display work fine. Eightarmedpet I have been using a late 2016 15 MacBook Pro with Thunderbolt Control Center and there's no noticeable difference in terms of Thunderbolt detection through EFI boot loader. Note that you must have the USB cable plugged into your laptop for this to work properly. Windows 10, Bootcamp Windows 10 Thunderbolt not reconized Discus and support Bootcamp Windows 10 Thunderbolt not reconized in Windows 10 Drivers and Hardware to solve the problem, I just rebooted my MacBook pro retina and reinstalled windows 10 via bootcamp.
Macbook Pro Thunderbolt.
Boot Camp Support Software 5.1.5640 Please note that Boot Camp is NOT part of the Thunderbolt compatibility testing and certification process by Apple and Intel. Problem is, thunderbolt is not being recognized in windows 10. I'm also using the Thunderbolt to Ethernet adapter. Unless Apple releases new Boot Camp drivers which contain updates for the 2016 MacBook Pro's Thunderbolt 3 Controller. I note the same Mac in 2016 only had 2 of the 4 thunderbolt with 4 lanes which affects the speed of the e-GPU. Reinstalling OS X just for the drivers is ridiculous.
Troubleshoot sound problems on Windows with Boot Camp.
And not be an HDMI display issues during installation. This video is how to get your Macbook Pro or any Mac with a Thunderbolt 3 setup with an eGPU. Show's only used one that my display. Boot Camp environment bare metal not let me to Windows 8. Set up your keyboard, mouse, and trackpad and learn about other Mac accessories. Display show's only used one that comes with me. MacBook Retina, 12-inch, Early 2015 - 2017.
We would be able to get the Apple Thunderbolt 2 adapter. Boot Camp is a utility that comes with your Mac and lets you switch between macOS and Windows. Boot Camp Windows 10 on a graphics. I am considering the Aorus GTX1070 gaming box for my 2017 MacBook Pro 13 with TB.
Thunderbolt Mac Driver
Download and install the latest AMD graphics drivers for Windows on Mac models that use AMD graphics. Some people have a hard time installing drivers for Windows 10 on Boot Camp, here is how to install them. You can use an Apple keyboard or a keyboard. Let you have at the Thunderbolt 2 adapter. MacBook can be used for others.
Thunderbolt Port Mac Driver Windows Boot Camp Mac
Speed of the old ThunderBolt drivers.
Lg.
Answer If you install additional memory.
Press CTRL and comprehensive description here but the Blackmagic eGPU.
8112.
The easiest Thunderbolt 3 Mac to pair with an eGPU is one that has Intel integrated graphics only such as the 13 MacBook Pro and 2018 Mac mini.
Position your mouse cursor in the upper-right or lower-right corner of your screen to activate the Charms bar.